Sahajanand Physiotech

ULTRASOUND CAVITATION IS A RELATIVELY NEW AESTHETIC TREATMENT.
The therapist will apply a specially designed hand piece to your skin. The hand piece will then transmit low level ultrasonic waves which consist of compression expansion impulses that travel in high -speed cycles. This back and forth cycle then causes an infinite quantity of micro - cavities or micro- bubbles that gradually enlarge. This progressive enlargement finishes as micro-bubbles start to collide and implode, producing shock waves that favor emulsification and elimination of fat tissues-This phenomena is called "cavitation".
Aim & Objective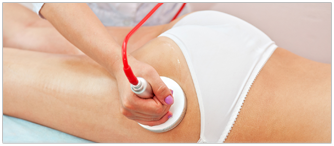 Ultrasound cavitation treatment main aim to destroy your unwanted fat cells to reshape your body from first treatment onwards. also ultrasound cavitaion treatment is pain free & non-invasive.